Alliance for an Energy Efficient Economy (AEEE) presents
FORUM ON ENERGY EFFICIENCY & DECARBONISATION (FEED 2022)
Transitioning Towards Carbon Neutral Bharat using Energy Efficiency as a First Fuel of Choice
Forum on Energy Efficiency and Decarbonisation (FEED 2022) brings together thought leaders and industry experts to build a dialogue towards making India an energy-efficient economy.
FEED Conference serves as a platform for industry experts and changemakers to position energy efficiency as one of the key differentiators for business competitiveness in the emerging market landscape, and present opportunities to network with energy efficiency experts from across the globe.
This year's event focuses on decarbonising India's economy through sectoral collaboration and cooperation, with particular focus on construction sector, power sector, transportation, digitalisation of energy systems, and sustainable cooling solutions.
DAY 01 (01 February 2022​)
Time
Session Title
14:00-14:30
Welcome Address and Opening Remarks on The Role and Importance of Energy Efficiency and Decarbonisation by AEEE
14:30-14:45
Keynote Address by Brian Motherway, Head of the Energy Efficiency Division at the International Energy Agency
14:45-15:00
Virtual Exhibition Area Launch + Break
15:00-16:00
Executive Dialogue 1: Uptake of carbon pricing by businesses in India - Opportunities and Challenges

Special Session: Promoting Domestic Manufacturing Ecosystem for Appliance industry in India: Perspectives from ICAP and Make in India
16:00-17:00
Fireside Chat-Triple Sector Approach to Achieve Decarbonisation Goals by Gauri Singh, Deputy Director-General, International Renewable Energy Agency (IRENA)
17:00-19:00
Structured Expert Dialogue: Role and Importance of Multilateral/Bilateral Organisations and Foundations in India's Decarbonisation Journey
DAY 02 (02 February 2022​)
Time
Session Title
10:00-10:30
Business at the bottom of the pyramid: A Barefoot Journey to Tilonia by Dr Sanjit 'Bunker' Roy
10:30-11:30
Executive Dialogue 2: Decarbonising the building construction sector in India

Executive Dialogue 3: Leveraging demand flexibility to make Indian power grid resilient, reliable and cost-effective
11:30-11:40
Break
11:40-12:40
Executive Dialogue 4: Transforming the Experience of Indian energy consumers Through Digital Technologies

Executive Dialogue 5: Mainstreaming Energy Efficient and Low Energy Cooling Appliances to Achieve Thermal Comfort for a Billion Lives (Powered by SHEETAL)
12:40-13:10
Special Address: How to De-Risk Energy Efficient Investments in a World of Uncertainties (Powered by Eurovent Certita)
13:10-14:00
Lunch
14:00-15:00
Executive Dialogue 6: Can District Cooling Solutions Help Cool Indian Cities and Neighbourhoods more Sustainably?

Executive Dialogue 7: Decarbonising the transportation sector in India
15:00-16:00
Decarbonisation of Indian Industries (Powered by Danfoss)
16:00-16:30
Special Session: Sustainable Urbanisation for Healthier Tomorrow by Dhiraj Wadhwa (Director, Carrier India)
16:30-16:40
Valedictory Session
17:00-18:30
Exclusive Executive Roundtable: Net Zero Pathways - How India Inc can plan and achieve decarbonisation goals (by invitation only)
Brian Motherway
Head of the Energy Efficiency Division, International Energy Agency
Dr. Brian Motherway is Head of the Energy Efficiency Division at the International Energy Agency, overseeing a range of analytical and outreach programmes supporting energy efficiency globally. Prior to joining the IEA Brian was Chief Executive of the Sustainable Energy Authority of Ireland. Brian holds Bachelors and Masters degrees in engineering and a PhD in sociology.
Gauri Singh
Deputy Director-General, International Renewable Energy Agency
Gauri Singh is the Deputy Director-General of the International Renewable Energy Agency. Ms. Singh brings more than 30 years of experience in policy, advocacy and project implementation within the field of renewable energy and sustainable development from India and the international system. Prior to joining IRENA, Ms. Singh worked within India's federal government and at the apex level within provincial government.
Sanjit 'Bunker' Roy
Founder of Barefoot College Tilonia
A social activist and educator, Sanjit 'Bunker' Roy founded the Barefoot College, in the village of Tilonia in Rajasthan, India to provide basic services and solutions in rural communities with the objective of making them self-sufficient. These "barefoot solutions" can be broadly categorised into solar energy, water, education, health care, rural handicrafts, people's action, communication, women's empowerment and wasteland development. Prof. Roy was identified as one of the 50 environmentalists who could save the planet by The Guardian in 2008 and as one of the 100 most influential people in the world by Time magazine in 2010.
Atul Bagai
Head of Country Office, United Nations Environment Programme (UNEP)
Atul Bagai is Head of Country Office, United Nations Environment Programme, he joined UN Environment's Ozone Action programme under the Montreal Protocol as the Regional Officer for South Asia in 2000 and served as Senior Regional Coordinator to build the capacity of subregional networks in Asia. Atul worked with the Government of India for 17 years in a number of senior positions and holds a Post-Graduate degree in History from the University of Delhi.
Chirag Baijal
Managing Director- HVAC, Carrier
Chirag Baijal is the Managing Director of Commercial HVAC, India Region. In this role at United Technologies Corporation, Chirag is responsible for promoting Air conditioning business with brands like Carrier, Toshiba Air conditioning for India region including Sri Lanka, Bangladesh & Nepal. A Management graduate with majors in Finance & Marketing, Chirag is also a graduate in Economics.
Manish Pant
Zone President East Asia & Japan at Schneider Electric
Manish Pant is the Zone President for East Asia and Japan at Schneider Electric based in Singapore. He is responsible for the commercial operations across 14 markets including South-East Asia, Taiwan, Korea, Japan and Mongolia, driving business performance and transformation. Manish has been with Schneider Electric for more than 23 years and has worked in both operations and strategic roles. Manish started his career in Larsen & Toubro Ltd India, spending six years leading Sales and Marketing.
S.K. Soonee
Former Advisor, CEO POSOCO, Power System Operation Corporation Ltd
S.K. Soonee has over four decades of experience in Power System Operations of various Regional Grids of India and has worked extensively towards Integration of Grids leading to the formation of the National Grid and now SAARC Grid. He specializes in Power System Operation, Planning, Commercial, Settlement, Restoration and Power Pooling and Governance. S K Soonee is a Life Fellow of Institution of Engineers (India), Fellow of IEEE, Distinguished alumnus IIT Kharagpur, Distinguished Member CIGRE, Fellow INAE, Foreign Member NAE, USA.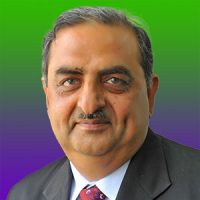 Kanwaljeet Jawa
President, Refrigeration and Air-conditioning Manufacturers Association (RAMA) & Managing Director and Chief Executive Officer, Daikin Airconditioning India Pvt. Ltd.
Kanwaljeet Jawa has over four decades of experience in creating value for the brand as well as the customers. He is the senior Associate officer of Daikin industries Japan and also holds a position in the Executive Committee of Indian Green Building Council (IGBC); and has recently been appointed as the Chairman, Confederation of Indian Industry (CII). He is also holding President's Chair of Refrigeration and Air-conditioning Manufacturers Association (RAMA).
Rajan Rawal
Senior Advisor, CARBSE, CEPT Research and Development Foundation
Rajan Rawal is a senior advisor at the Center for Advanced Research in Building Science and Energy (CARBSE) and a CRDF Professor at CEPT University. He serves on the Executive Council of Alliance for Energy-Efficient Economy (AEEE). Prof. Rajan Rawal has been honoured with Fellow status by the American Society of Heating Refrigerating and Air Conditioning Engineers (ASHRAE) in 2020 and Fellow status by International Building Performance Simulation Association (IBPSA) in 2021, the first Indian architect to receive such honours.
Sushanta K Chatterjee
Chief (Regulatory Affairs), Central Electricity Regulatory Commission
Dr. Chatterjee is presently Chief (Regulatory Affairs) with Central Electricity Regulatory Commission (CERC). He has long experience of dealing with power sector reforms, especially, Regulatory Reforms. Dr. Chatterjee's present academic and professional pursuits involve specialization in public policy and regulation with focus on renewable. He is a Member of various Govt. Committees: related to Renewable Energy. Dr. Chatterjee is a post doctoral research fellow at Harvard Kennedy School, USA. He has a PhD in Management and MBA in Finance.
Anjan Ray
Director - Indian Institute of Petroleum and Head - HRDG at CSIR
Dr. Anjan Ray holds the position of Director, CSIR-Indian Institute of Petroleum, Dehradun. He also leads the Supply Chain vertical of the CSIR Strategy Group, constituted in 2020 for developing CSIR's concerted response to the COVID-19 pandemic and to the transformations necessary in the post-COVID world. Dr Ray has an active interest in media, education, heritage and environmental conservation. Dr Ray received his Doctorate in Chemistry from the University of Pennsylvania under the guidance of Nobel Laureate Prof. Alan MacDiarmid.
Suvojoy Sengupta
Partner - McKinsey, Gurgaon
Suvojoy Sengupta is a partner at McKinsey and brings over 25 years of experience across all aspects of energy markets and value chain. He has advised clients in the oil and gas, power, and renewables sectors on strategy, technology, operations, and organizational transformation across Asia, Europe, and the Middle East. His expertise covers fuel marketing, liquified natural gas and natural gas, power generation, transmission, and renewables. Suvojoy is a member of CII Power committee and an alumnus of IIT Delhi and IIM Ahmedabad.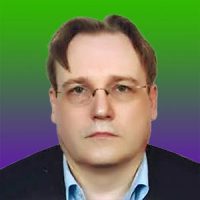 Markus Wypior
Deputy Programme Coordinator, GIZ India
Markus Wypior has over 20 years of experience in project management, bilateral and multilateral development co-operation, policy advisory and strategic planning in telecommunications, energy, environment and climate change. At present he is responsible for the implementation of the project "Energy transition with DISCOMs" and a project on district cooling within the Indo-German Energy Programme. Markus Wypior holds a degree as an economists from the University of Bonn, Germany.
Sanjeev Kumar
Chairman, Airports Authority of India
Sanjeev Kumar, an IAS officer of 1993 batch, Maharashtra Cadre has assumed charge of Chairman, Airports Authority of India. Kumar possesses wide experience of infrastructure and Finance sectors in Government of Maharashtra and Government of India. During his tenure with Government of India, he worked as Joint Secretary & Mission director for "Housing for All" project under Ministry of Housing & Urban Poverty Alleviation. He designed and launched Prime Minister Aawas Yojna (PMAY) in this capacity. He is an alum of University of Roorkee (IIT Roorkee) and IIT, Kanpur.
Thomas Lützkendorf
Head of Chair, Karlsruhe Institute of Technology (KIT)/ University of Karlsruhe (TH)
Thomas Lützkendorf (Prof. Dr.-Ing. habil.) is a founding member of the International Initiative for a Sustainable Built Environment (iiSBE) and a member of the Editorial Board of Building Research & Information. Within his research and educational work, he is concerned with questions relating to the implementation of sustainable development principles within the construction and property (real estate) industries. Thomas was and currently is involved in the development and testing of sustainability assessment systems for buildings (BNB, DGNB, NaWoh).
Abhas Jha
Practice Manager, Climate Change and Disaster Risk Management, South Asia Region, World Bank
Abhishek Ranjan
Senior VP – Strategy (Utilities & Retail), ReNew Power Private Limited
Amitabh Sur
National President, ISHRAE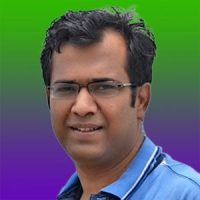 Amit Jain
Head – ESCO Business, Tata Power Trading Company Limited
Anil Kumar Jain
Coal Secretary and, Former MoEFCC Additional Secretary, Initiator of India Cooling Action Plan, Former Energy Advisor, NITI Aayog, Initiator of India Energy Security Scenarios and National Energy Policy
Anupam Shrivastava
Head Business Development & Policy, Intellismart Infrastructure Private Limited
Arijit Sengupta
Director at Bureau of Energy Efficiency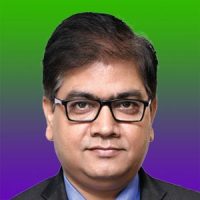 Awadhesh Kumar Jha
Executive Director, Fortum Charge & Drive India Pvt. Ltd.
Daljit Singh
Managing Director, Amber Group
David Yeo
Partner - Corporate Solutions, Asia Clean Energy Partners
Eric Foucherot
Head of International Affairs & Partnerships, Eurovent Certita Certification
Falgun Shah
CEO - International Subsidiaries at Symphony Limited
Gaurang Dabholkar
Head - Sales & Execution at Kirloskar Chillers Private Limited
Gaurav Burman
APAC President at 75F
Guruprakash Sastry
Regional Head - Infrastructure/Green Initiatives at Infosys
John Smith-Sreen
Director of the Indo-Pacific Office for USAID/India
Kiran Ananth
Principal Counsellor, Confederation of Indian Industry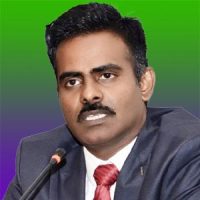 L Nagahari Krishna
Director – Industry Affairs & Regional Hotspots, Danfoss
Mahesh Patankar
Founder and Managing Director, MP Ensystems Advisory Pvt. Ltd.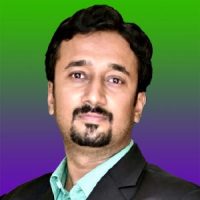 Manish Dabkara
MD & CEO, EKI Energy Services Ltd
Madhur Sehgal
Head of Climate Solutions Sales, Danfoss Industries Pvt Ltd
Mayur Karmarkar
Sustainable Energy Team Leader of Copper Alliance, and Managing Director of the International Copper Association India
Mayur Sundararajan
Business Head- Superfan at Versa Drives Private Limited
M K Mehta
Director, Refrigeration and Air Conditioning Trades Association Ltd. (RATA), and MD, Mercure Metals and Alloys Pvt Ltd (INDIGO)
Moutushi Sengupta
Director India Office, John D and Catherine T MacArthur Foundation
N Mohan
DGM (Head-EVCI), Convergence Energy Services Limited
Padu Padmanabhan
Author of 'FIRST FUEL: India's Energy Efficiency Journey & a Radical Vision for Sustainability', International Consultant, Energy & Water Productivity
Peter Graham
CEO & Executive Director, GBPN & A.Prof Architecture Monash University, Melbourne Australia
Ponnuswami M
Chairman & Managing Director, Pon Pure Chemicals Group
Pranav Shrivastava
General Manager - R&D, Denso International India Pvt Ltd
Prashant K Banerjee
Executive Director, Society of Indian Automobile Manufacturers
Rahul Tongia
Senior Fellow, Centre for Social and Economic Progress (CSEP)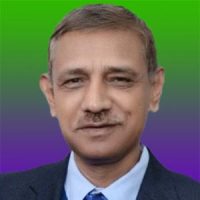 Rajeev Sharma
Vice President, Engineering & Construction, Gujarat International Finance Tec-City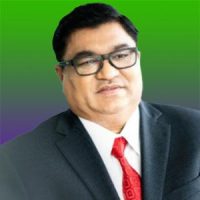 Raju Goyal
Chief Technical Officer, UltraTech Cement Ltd, Aditya Birla Group Company
Rupa Nandy
Head of UITP (International Association of Public Transport) India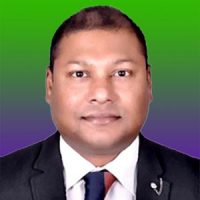 Sabyasachi Pattanaik
Director, Regulatory Affairs & Market Development (OPower-Oracle Utilities)
Sameer Maithel
Director, Greentech Knowledge Solutions Pvt Ltd
Sandeep Karnati
Co-Founder, and CTO, KIOT Innovations
Shirish Sinha
Acting Executive Director, India & Director, Climate at the Children's Investment Fund Foundation (CIFF)
Sudheer Perla
Country Manager, India- Tabreed
Sunita Purushottam
Head of Sustainability at Mahindra Lifespace Developers Ltd.
Tobias Winter
Director at Indo-German Energy Forum SO, Deutsche Gesellschaft für Internationale Zusammenarbeit (GIZ) GmbH
Umesh Bhutoria
Chief Executive Officer, Xempla- Asset Performance Analytics for Facility Management Teams
Vanshaj Kaul
India Representative, Eurovent Certita Certification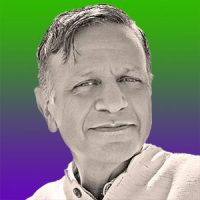 Vinod K Kala
Founder, Director at Emergent Ventures India Pvt Ltd
Viraj Srivastava
Principal Data Scientist, Connected Plant, Honeywell Technology Solutions Lab
Vishal Garg
Professor and Head, the Center for IT in Building Science at IIIT Hyderabad
FEED Conference is spearheaded by a team of seasoned professionals in the energy space. On our steering committee we have: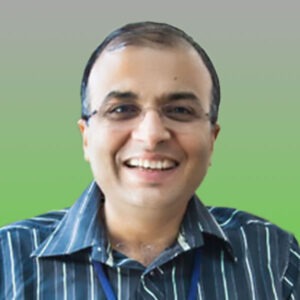 Anshu Bharadwaj
CEO, Shakti Sustainable Energy Foundation
Anshu Bharadwaj was a member of the Indian Administrative Services (IAS, 1992 batch, Karnataka cadre) and worked in the state government in various capacities. In 2007, he joined as Executive Director of Centre of Study of Science, Technology and Policy (CSTEP) and helped establish CSTEP as a leading technology policy think tank. He functioned as the ED of CSTEP till 2020. His expertise lies in technology and policy aspects of energy and environmental sectors.
Dhiraj Wadhwa
Director, Commerical HVAC - India, Carrier
At Carrier, Dhiraj has been managing increasing responsibilities in HVAC Businesses for the India region for Marketing and Sales of Commercial Business in the India region besides the Overseas business. He simultaneously engages with nodal agencies to advocate for energy efficient built environments. Dhiraj has over two decades of experience in the HVAC segment. His passion for energy efficiency encourages him to share the same knowledge with the HVAC fraternity for its application at suitable platforms.
Mahua Acharya
MD and CEO, Convergence Energy Services Limited
Mahua Acharya has two decades of experience in green finance, renewables, and carbon markets. She is an international climate finance and carbon markets expert, having lived and worked in Europe, the USA, Asia and India. She brings innovative thinking, managerial ability and operations experience in India. Prior to this role, Mahua Acharya was Assistant Director General of Global Green Growth Institute, an intergovernmental organisation headquartered in Seoul with operations in 31 countries.
Mayur Karmarkar
Sustainable Energy Team Leader of Copper Alliance, and Managing Director of the International Copper Association India
Mayur Karmarkar is the Sustainable Energy Team Leader of Copper Alliance, the global network and Managing Director of the International Copper Association India, whose mission is to promote the use of copper that makes this sustainable element an essential contributor to sustainable development. Over the last two decades, he has promoted energy efficiency, the use of renewable energy sources, and the generation of energy at or near the site where the energy is used.
Melanie Slade
Senior Programme Manager, Energy Efficiency in Emerging Economies, International Energy Agency
Melanie has spent over 25 years in energy efficiency policy development and implementation. She started out working in the UK Government on industrial energy efficiency and has worked with many other governments to establish similar programmes. She moved to the International Energy Agency in February 2014 to manage the Energy Efficiency in Emerging Economies Programme; she and her team works on developing more effective energy efficiency policies, tracking its progress and assessing its potential globally.
Peter duPont
Co-founder and Managing Partner, Asia Clean Energy Partners
Dr. du Pont has over 30 years of experience developing sustainable energy and climate programmes in the U.S. and Asia. He has worked in a variety of roles consulting and managing for non-profit and private consultancies and development agencies, with a focus on energy efficiency, renewable energy, finance and market incentives, and climate change. He is the Co-founder and Managing Partner of Asia Clean Energy Partners and also serves as Southeast Asia Regional Coordinator of the Private Financing Advisory Network (PFAN).
Satish Kumar
President and Executive Director, Alliance for an Energy Efficient Economy
Dr. Satish Kumar serves as the President and Executive Director of the Alliance for an Energy Efficient Economy (AEEE). He has a Ph.D. from Carnegie Mellon and a B. Arch from IIT Roorkee, was nominated for an executive leadership program at Harvard Business School and the University of North Carolina, is a member on the TEAP's Energy Efficiency Task Force under the Montreal Protocol, is a LEED Fellow (USGBC), Certified Energy Manager and Certified Measurement and Verification Professional (Association of Energy Engineers).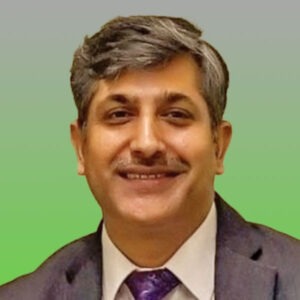 Upendra Bhatt
Co-founder and Managing Director, cKinetics; Member of the Board, cKers Finance and Smart Joules
Upendra Bhatt has over 25 years of industry and investment experience across India, South-East Asia and East Africa in renewable energy and resource efficiency domains. He has been closely associated with project development, program design and shaping innovative market driven models for mainstreaming of technology and service interventions in developing markets. Upendra is also engaged in shaping several sector leading initiatives and is a member of several committees and task forces setup by Govt. of India to progress the sustainability agenda.
All roads to successful clean energy transitions go through India. FEED Conference brings together stakeholders of the energy efficiency ecosystem and facilitates interactions among the stakeholders to enhance business competitiveness through Energy Efficiency in India.
Networking and Outreach Partners
Here is a glimpse of our past events