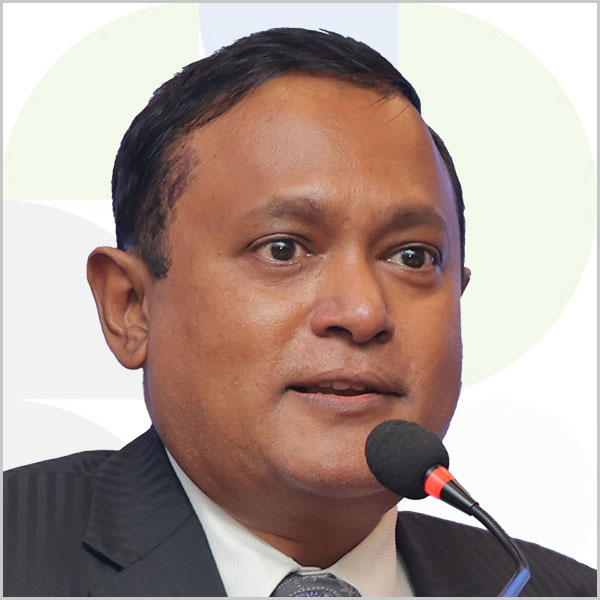 Shounak Ray
World Bank Group
Business Development Lead - South Asia, Green Buildings, Climate Business Department, International Finance Corporation (IFC)- World Bank Group
---
Shounak is an Architect, Project Manager and Business Strategist by training.
After over two decades of work in the APAC region across Healthcare Groups, Consulting and Real Estate Development, he thrives today in a role with the International Finance Corporation (IFC) of the World Bank Group, championing sustainability and decarbonization in buildings and cities, especially the IFC tools such as EDGE, BRI and APEX.
He works towards a day, hopefully soon, when building projects and cities, and indeed financing them, are about green building and green financing, by default.
All Sessions by Shounak Ray
DAY 01 | Thursday
February 2, 2023
Executive Dialogue 2 – Facilitating Green Finance in Energy Efficiency through Public-Private Financing
New Delhi
Session Brief: Indian states have to achieve the national energy savings target of 150 million tonnes of oil equivalent (Mtoe) by 2030, which equals approx. 25% of Total Final Energy Consumption and is equivalent to 1750 TWh (Billion units) of electricity, avoiding 1,400 million tonnes of coal, reducing 1250 million tonnes of CO2, and will cumulatively avoid 400 GWs of generation capacity. These ambitious targets are critical to ushering in a net zero economy, as proclaimed in India's Nationally Determined Commitments. These cannot be achieved without a funding mandate and budgetary provisions that can easily come from the avoided capital expenditure needed to build supply-side infrastructure. This will allow public investments to be matched by 3-5x by private sector investments as evidence shows from global case studies and India's own experience from the renewable sector.
Both houses have now passed modifications to the Energy Conservation bill. The Bill amends the Energy Conservation Act, of 2001, to empower the central government to specify a carbon credit trading scheme. For this, the modalities will have to be worked upon by involving various stakeholders to structure the market. The panellists will share perspectives about how the PPP model can unlock a larger financial base where both the voluntary international and domestic carbon market may aid in the better recovery of EE investments.
Attracting investments and scaling up finances in energy efficiency has been a long-standing challenge. Since energy efficiency-enabled benefits are often realized over a longer time horizon and happen in distributed and smaller quantum, an aggregation and risk-sharing mechanism between the public and private sector parties can help facilitate larger investments. The session's deliberations will explore what a successful business model looks like to pave the way for large-scale investments and recovery of those investments to transform the energy efficiency market. The session aims to discuss the emerging trends and challenges to facilitate green investment to enhance energy efficiency by replicating the successful trends in the renewables sector (e.g., SECI), which used to face similar challenges 10 years ago that the energy efficiency industry has faced over several decades.
The dialogue's deliberations will discuss how the launch of a successful business model in the energy efficiency ecosystem where the carbon market could aid in the recovery of investments and help transform the energy efficiency ecosystem.
Keeping this context in mind, here are some high-level questions for the moderator and panellists to consider to help in a dynamic exchange of ideas and deliberations, which will lead to some compelling options and recommendations on how to move the EE industry forward:
What can we learn, and how can we replicate the success of the renewables sector in the energy efficiency sector?
What kind of innovative investments and risk-sharing/mitigating models deliver, scale, and replicate the success that India enjoyed in the LED segment to be extended to other low-hanging fruits (e.g. cooling appliances esp. super-efficient fans and air-conditioners, smart meters, electric vehicles, efficient motors, Cooling as a Service, etc.)
How will carbon markets aid in better recovery of EE investments as an additional revenue stream?
What will the institutional mechanism look like to give confidence to all the stakeholders to realize the multi-billion dollar potential of the energy efficiency industry?