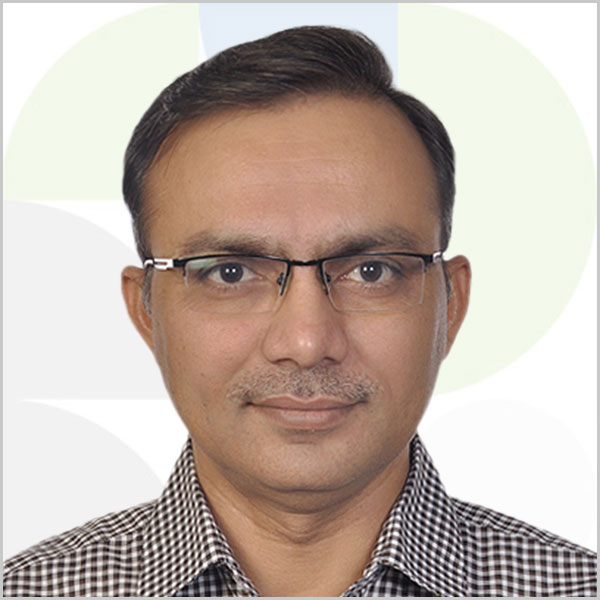 Gopal K Nariya
BSES Rajdhani Power Limited
Vice President, BSES Rajdhani Power Limited. 
---
Mr Gopal.K.Nariya
 has 30 years of experience in power distribution, transmission and generation.
 He is the Vice President, BSES Rajdhani Power Limited. Currently, he oversees Central Engineering Services, Automation, Demand Side Management, PAT, Energy Audit and Analytics, Non-Tariff Income, O & M - Asset Master Management. Previously, he has occupied leadership roles at Reliance Infrastructure Limited, GIPCL (subsidiary of erstwhile GEB) and the Ahmadabad Electricity Company Limited. 
Mr Nariya has pursued graduation in B.E (Electrical) from North Gujarat University.
All Sessions by Gopal K Nariya
DAY 02 | Friday
February 3, 2023
Executive Dialogue 4 – Creating 10GW market for Demand Flexibility by 2030
New Delhi
Launch of the whitepaper titled "Customer Engagement – A tool for Utility driven for Utility Demand Side Management."
---
Session Brief: The increasing share of renewables in India's grid power and proliferation of decentralized power generation has created the need for demand flexibility, amongst other solutions for cost-effective renewable grid integration. While demand-side management is not a new concept for India, demand flexibility to support renewable integration and decarbonization is relatively new and is limited to small-scale pilots in a few states. Distribution utilities must also purchase expensive electricity to meet critical peak demand. The Central Electricity Authority projects the country's peak demand to grow from 203 GW to 366 GW between 2021-22 and 2031-32. The reforms in the wholesale power market, bringing ancillary services into the market, increasing proliferation of smart meters, and smart grid technologies make demand flexibility feasible in important demand sectors such as buildings that have a share of more than 30% in India's electricity consumption. Buildings with new energy technologies have the potential to interact with the grid rather than only passively drawing power from the grid. Grid-Interactive Efficient Buildings (GEB) have a holistically optimised blend of energy efficiency, energy storage, renewable energy, and load flexibility technologies enabled through smart controls and building occupants' behaviour.
The session will discuss the strategies and way forward for the Indian grid to scale-up demand flexibility measures and create an ecosystem for demand flexibility. The session will discuss the technology and infrastructure needed for demand flexibility which also has the potential to enhance grid resilience, regulatory reforms and business models to establish and accelerate the market for demand flexibility in India.