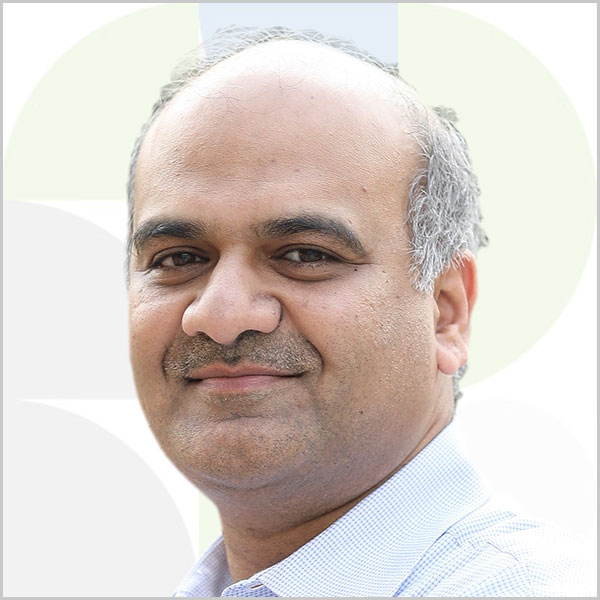 Vishal Garg
Plaksha University
University Chair Professor, Plaksha University
---
Dr. Vishal Garg is University Chair Professor and Director, Indorama Ventures Center for Clean Energy. His current research interests are in the areas of smart energy homes, building energy simulation, and cool roofs. He holds a B.E. (Hons.) degree in Civil Engineering from MBM Engineering College, Jodhpur and a Ph.D. from the IIT Delhi. He was the founding president of the Indian chapter of the International Building Performance Simulation Association (IBPSA). He is a fellow of IBPSA and recipient of the inaugural Arthur H. Rosenfeld Urban Cooling Achievement Award.
All Sessions by Vishal Garg
DAY 02 | Friday
February 3, 2023
Industry Session 5 – Scaling up Financing for Energy-Efficient Products using Independent Measurement and Verification Powered by Eurovent
New Delhi
Session Brief: According to studies and research conducted by IEA and McKinsey, floor area in the buildings sector worldwide is expected to increase 75% between 2020 and 2050, of which 80% would be in emerging markets and developing economies. In this regard, India is uniquely placed with three-quarters of the buildings, infrastructure and industrial capacity of India in 2050 yet to be built. Despite this demand growth the total CO2 emissions from the buildings sector need to decline by more than 95% by 2050. This would translate to more than 85% of buildings complying with zero-carbon-ready building energy codes by 2050. In addition, HVAC energy use constitutes the largest single category of building energy load. Under this scenario, an efficient airside in the HVAC sector becomes ever-more important to ensure meeting these net zero requirements while maintaining a high level of IAQ.